First of all! Happy Easter everybody!
It's the April Fool's week, but don't worry we're not going to mess with you, all the games given below are for a fact coming out this week, or are they *dun dun dun!* Seriously they are, I swear! Not many big name games, but certainly a week for a LOT of games! So I'll try to keep the summaries as brief as possible.
My game of the week isn't the obvious choice, the obvious choice of course being Defiance, the much awaited MMO that will be connected to the show. While Defiance is looking like it's going to be a spectacular game, my choice is Sang-Froid: Tale of Werewolves! Haven't heard about it? Well read on and you'll know what its all about!
Releases from 31st – 6th April
Defiance (XBOX 360, PS3, PC)
2nd April, 2013
Easily the most popular game of the week, the MMO has shown signs of being truly incredible. Add a show which will influence the game, and you've got a good shot at being intriguing. Unlike most MMO shooters, Defiance is 3rd person and set in an open world, awesome!
Ninja Gaiden 3: Razor's Edge (XBOX 360, PS3, WiiU)
2nd April, 2013
The game lets you play as a Ninja! what more could you possibly want! Ninja Gaiden 3: Razor's Edge comes packed with upgrades, more playable characters, and even a new gameplay mode!
Super Black Bass (3DS)
2nd April, 2013
Ever wanted to take your WiiU fishing? Well you still can't, because this game is only coming out for the 3DS! Fishing may not be everyone's game, but anyone can kill hordes of undead enemies, try catching a fish.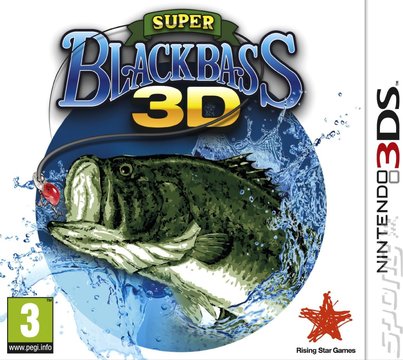 Cities in Motion 2 (PC)
2nd April, 2013
The biggest thing I can say about Cities in Motion 2, is that it's a sequel. Didn't know that did you? Not like that "2" gave anything away right? The game is a public transportation simulator. They've added a bundle of features to the sequel such as multiplayer, day and night cycles, so on and so forth!
Borderlands 2: Ultimate Vault Hunter Pack (XBOX 360, PS3, PC)
2nd April, 2013
Borderland's DLC goes live on 5th of March, you can get it for $4.99 or 400 MSP. The DLC adds more levels and the rare yet powerful pearlescent tier loot.
RaiderZ: Broken Silence (PC)
3rd April, 2013
The expansion pack for RaiderZ contains an increased level cap and more ways to hunt your monsters! now where did I leave that spear?
BattleBlock Theatre (XBOX 360)
3rd April, 2013
The platformer puts you in an island after being shipwrecked, but your best friend Hatty Hattington(now that's a name) has become greedy for gold and puts you and the other prisoners through dangerous tests!
Toki Tori (WiiU)
4th April, 2013
Imagine playing mario with one of the birds from Angry Birds. The open world adventure game is a platformer where you jump, fly, glide and fall to get through the levels. Looks like fun though. The PC version release date is still TBA but the WiiU guys can be happy as it is confirmed to come out this week!
Evoland (PC)
4th April, 2013
Evoland is not like any other adventure game, it is a game about adventure games. The game shows you the evolution of the adventure genre as we know it! from pixelated characters to fully 3D rendered warriors, this game's got it all.

Sang-Froid: Tale of Werewolves (PC)
5th March, 2013
Game of the week for me, hunt werewolves, set elaborate traps and zipline all over the place? I'm already hooked! See what I did there?
Lords of Football (PC)
5th March, 2013
Being a football fan(Go Liverpool!) I am pretty excited to see how this game turns out, it takes football management to a whole new level(supposedly) We'll have to wait and see, but thankfully not wait for long now!
Double Dragon II: Wander of the Dragons (XBOX Live)
28th March, 2013
The remake of the 80's classic Double Dragon II: The Revenge is coming to XBOX Live for $15 or 1200 MSP. It was originally set for a September, 2011 so suffice it to say, its about time!
Which game are you looking forward to the most? Did we miss any? Let us know in the comments! Or shoot me a mail at gvindyb@ordinarygamer.co.uk
Twitter: @DualShockGam3r